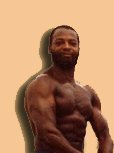 Build a toned midsection with these exercises If you want rock-hard abs like these, you have to melt away that body fat. But exercise is needed to tone and build abdominal muscles. The armor plating you see at left is the result of the stripping away of excess body fat and an intense abdominal workout. My workout included some weights because I wanted to enlarge the muscles. But if you don't want to build up these muscles, skip the weights. More...

Living a healthy lifestyle news bulletin. Public health officials in New York state and several other states want to tax obesity-promoting sugary beverages as a means of fighting this escalating problem. What are your thoughts of this tax to fight obesity? Weigh in here.
Frankenfood-The Truth About Genetically Modified Food. Untested and potentially dangerous genetically modified ingredients are so prevalent in the United States that you have a 75 percent chance of buying a product that contains them every time you go shopping at your favorite supermarket. More...

Must read-A humorous look at America's love affair with junk food--contrary to living a healthy lifestyle. The author of this hilarious piece is unknown.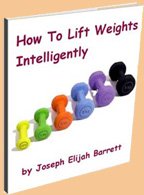 How to Lift Weights Intelligently
I don't want to make it sound as if weight training is complicated - that you have to be a rocket scientist in order to do it right. But on the other hand I don't wish to paint a picture of 'tip-toeing through the tulips' with careless abandon either.
There is a right way and a wrong way to do anything. That includes lifting weights. And although it isn't difficult, doing it the wrong way can lead to injury (which is counterproductive to your goal.)
This eBook is yours free. 22 pages. Download your copy here.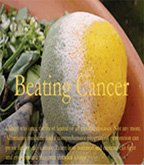 Beating Cancer
Cancer statistics are frightening. It hits one out of every two men in the United States and one out of every three women.
Cancer is the leading cause of death in children between the ages of one and fourteen years old. Every year 1.2 million Americans develop cancer, and a new cancer is diagnosed every 30 seconds. 98 pages.
Get your free copy (eBOOK) here .
---
Please subscribe to my Living A Healthy Lifestyle mini blog. It will provide you with any new articles and any existing article which has been updated. Living-A-Healthy-Lifestyle.com is constantly being updated to better serve you. Just 'click' the link below.

What is an RSS feed?
---
---
Promote living a healthy lifestyle website on your web page. Link to this page by copying and pasting the following code. It will be a live link to this Home Page.
---
I just wanted to thank you for this site. You provide great info and I will be back to tell my story. I have learned even more that I did not know. I weigh 340 pounds and am a former College Offensive line man. I currently am a football coach. I have the drive and work ethic to bring it down. With the info I have gathered here today, I am better equipped to do so. Thanks. Nevin, KS
Wow. I really learned a lot on your prevent cancer link and aspartame. I have long warned friends about that and your article is very convincing. Marilyn, CT
I just want to say how your web site is excellent!!! I found it very informative...Good work!... Dennis, Australia
Hi...I want to first thank you for the information you have provided here on your page. I was researching the dangers of infant formula due to its content of High Fructose Corn Syrup. which I am in the process of eliminating... Christy, TN
Hi health guy...thanks for your blog! Rebecca, NY
Cool site. Rob, MA
Good website. Chris, South Australia
I came across www.living-a-healthy-lifestyle.com in the search engines. Great job! I have signed up to your newsletter and can't wait to receive your great information...Really interesting site you have with unique angles on topics within the health and weight loss area. Adrian, East Essex, United Kingdom
I ran upon your Twitter post on taking L-Arginine in replace of pharmaceuticals and couldn't agree more...Also, I love your site. I try to eat a handful of almonds a day too. Very true and educational. Angela, VA
...I am emailing you to thank you for the best health website I have ever visited! I have tweeted and Facebook-posted about your unbelievably inclusive and informative website! Thanks a zillion! Pamela P, impamdoc@gmail.com
Was the information on this site helpful? If so please share it with family and friends:
---
Strengthen your lower back by playing "Superman"
As I was flipping through the pages of Muscle & Performance magazine, I came upon an exercise movement that targets the lower back.
I happen to have a bad lower back which I need to keep strong. To strengthen it I perform hyperextensions. For that I use a sit-up chair at the gym I attend.
But what if you were on vacation, or didn't have access to that special chair? Well this movement which I will describe fills in nicely.
This lower back exercise is called the "superman." Lie flat on your stomach with your arms outstretched above your head and palms on the floor. Now lift your arms and upper body while at the same time lifting your legs. (Don't bend the knees.)
Return to the starting position and repeat. The movement is small but extremely effective.
Living A Healthy Lifestyle. &copy 2007 - 2013. All rights reserved.
Webmaster: Joseph Elijah Barrett
Disclaimer | About | Advertise With Living a Healthy Lifestyle | Healthy Eating Plan | FAQs | Calories to Maintain Weight | Topics by Index | Mission Statement | Questions From Our Visitors | Back Issues | Comments From Our Visitors | Saturated Fat and Cholesterol Do Not Lead to Heart Disease | Medicated America