Living-A-Healthy-Lifestyle.com is constantly being updated. Our goal is to provide you with the latest nutrition and exercise information so that you can achieve your health and fitness goals.
To subscribe to my Living A Healthy Lifestyle blog (no e-mail address necessary) is really simple. Right click on the orange RSS button and then copy-and-paste the URL of this site's RSS feed into your RSS reader (left column above.)
This blog provides a simple and yet effective way to notify you of updates. It tells you what page or pages have been modified or updated. You are also notified of brand new pages.
Eliminate the guesswork, and zero in on new material. Subscribe to this blog, and check it daily.
Jan 23, 2018
Health Editorial For the Concerned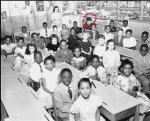 health editorial for all who are concerned about a healthy lifestyle, environment, and outlook on life
Healthy living

>
Web blog